Overview
In this article, you will learn how to log into a session as a paid participant as well as how to allow access to your devices. You will see a quick overview of how to communicate with the support agent or moderator if they create a private chat with you. You must meet our system requirements to be able to successfully join a live meeting.
Before the Interview
If you have completed an automated tech check, then your calendar invitation will be sent in your own time zone with all the meeting details necessary: start time, link, and setup information. You will be required to confirm your participation by clicking on the Confirm button.
Once confirmed, you will see a thank you message: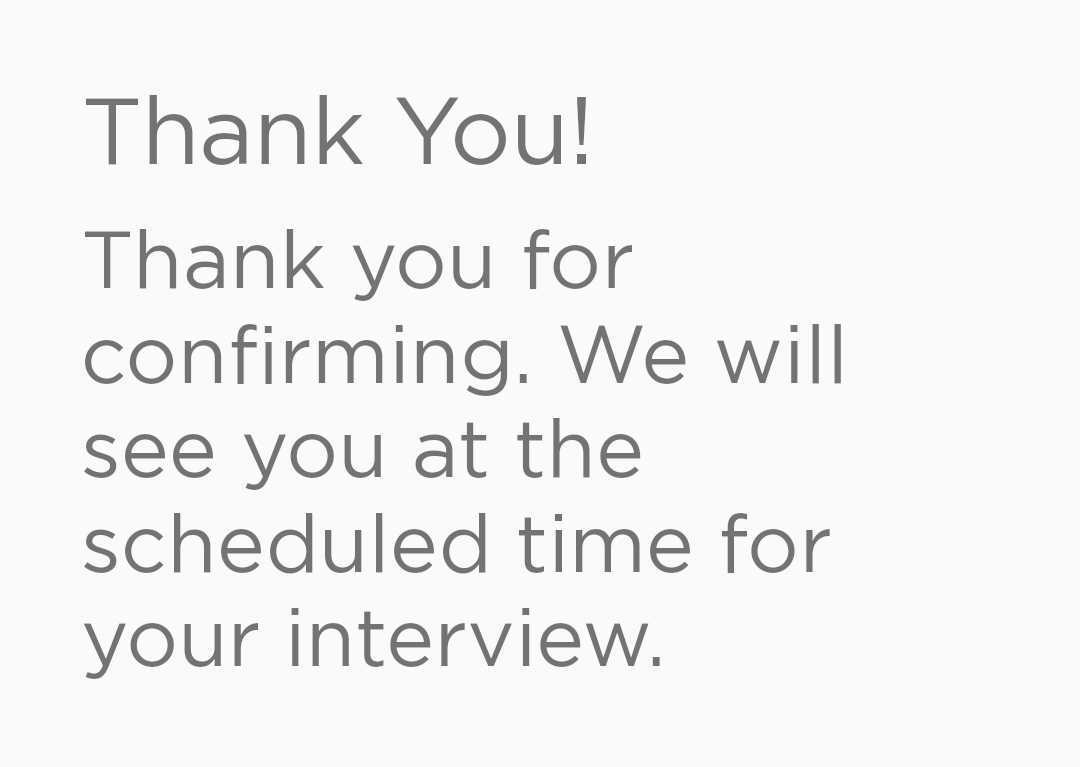 Day of the Interview
You should log in 10-15 minutes prior to the start time for a live tech check and briefing by the support agent or moderator. You should be camera ready when you log in.
Copy and paste the link to your session into the latest version of Chrome, Firefox, Edge, or Safari. You must enter your name and email address and your phone number is optional. However, this number will be used to call you if you have computer audio issues.
Tick the box confirming you accept our Privacy Policy and Terms of Service before clicking CONTINUE: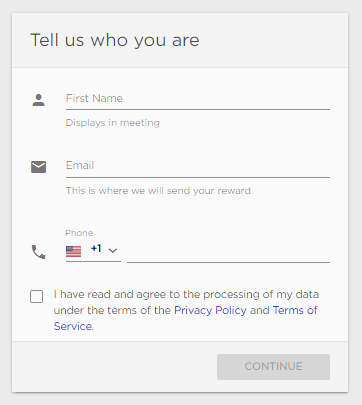 You must allow the browser access to the microphone and camera:
And then select your device settings and device state (on or off) before clicking Join Meeting:
Once you click Join Meeting, you will land on a waiting page until the support agent or moderator invites you in:
If the support agent or moderator creates a private chat with you, the chat panel will pop out from the right side of the page:
You will be able to reply using the message field on the bottom right.
Your support agent or the moderator knows you are there. Please wait for further instructions or to be invited into the live meeting room.