Overview
This brief guide will provide instructions on how to reset the password of your discuss account.
Reset a Forgotten Password
Navigate to Discuss.io and click the Login button.
Enter your email address as you normally would to log in and click Continue. Tick the box to agree to the Privacy Policy and Terms of Service and click Continue.
You will now be prompted for your password. Click on the Forgot Password? The link underneath the password field and you'll be sent an email with further instructions. (Please also check your spam/junk mail folder in case the email landed there.)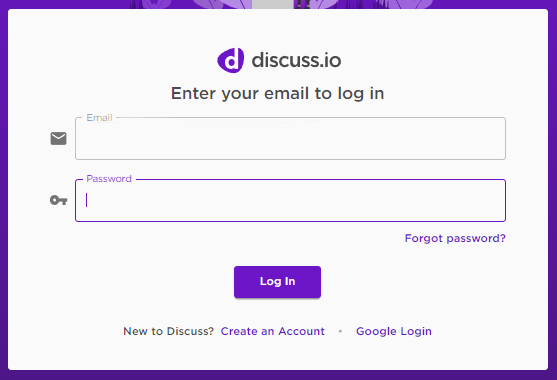 Single Sign-On Users
SSO users may not change their passwords on Discuss.io because your password is managed centrally by your company's IT team. Please reach out to them for help.