Overview
Joining a session from a mobile device or tablet as an observer, you will have access to many features that will aid you in following along with the conversation.
Save the moment
You can also save moments of the conversation that you find interesting using our Save the moment feature.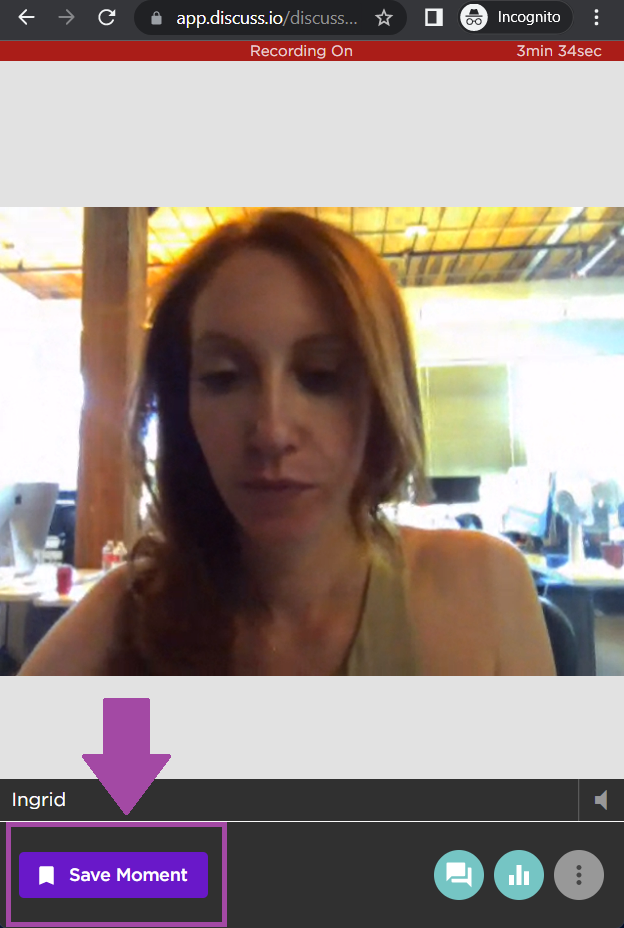 Tagging Saved Moments
When you save a moment, you can add an optional tag to help organize your video clips. When Tagging is enabled for your project, you will see a tag popup after saving a moment. Learn more about Tagging and how to manage it for your interview.
Participant List - View all the different participants in the session.
Discussion Guide - Follow along with the moderator by viewing the discussion guide in real-time.
Polls - See respondent polling results in real-time.
Stimulus
When Stimulus is being shared, Observers will now have a "See Activity" button, which enables them to toggle between seeing the stimulus or the respondent's reactions.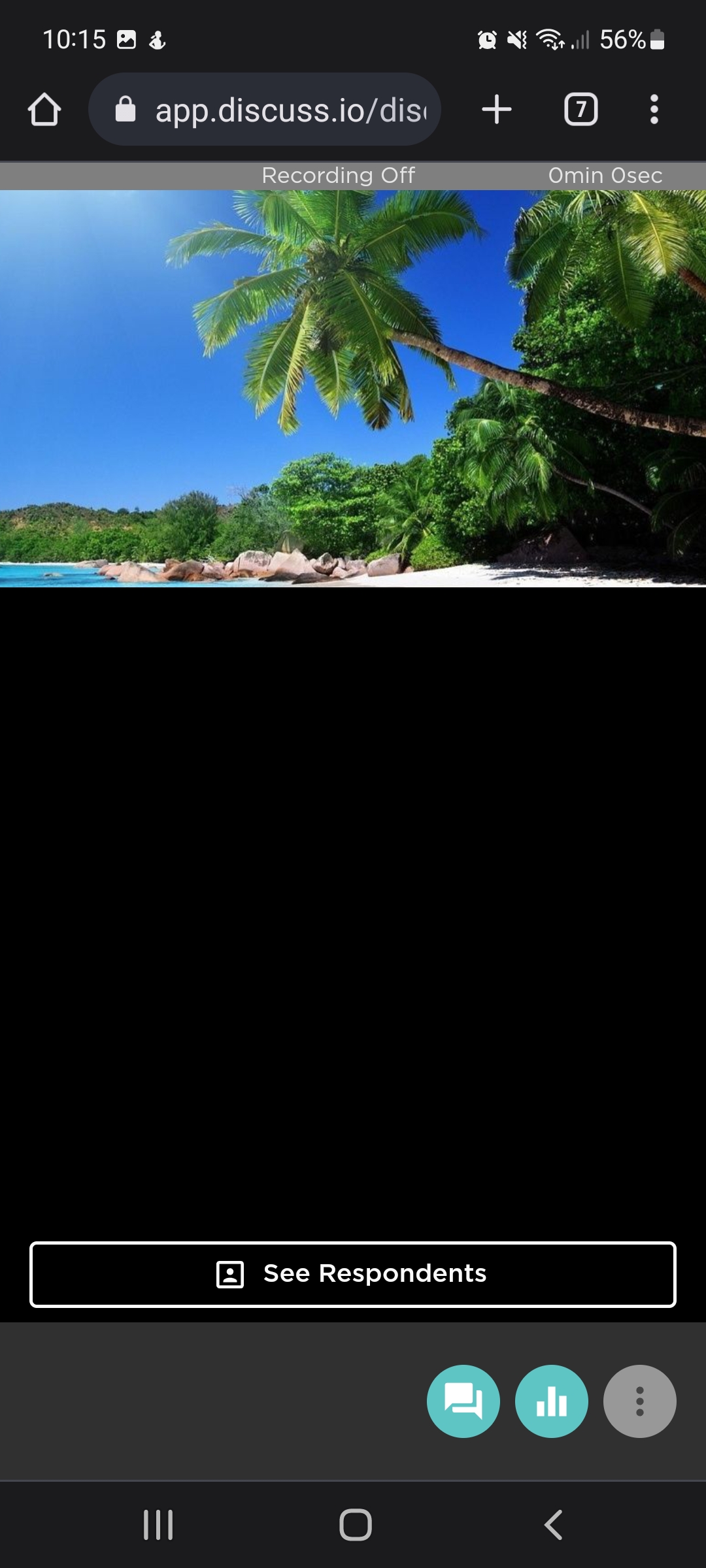 To Zoom in and out on the stimulus use the classic pinch to zoom gesture on your mobile or tablet: